The monitoring and improvement of the condition of their coral reefs is an environmental priority for a growing number of Caribbean islands
Interested in standardizing the techniques they employ in order to perfect these natural resources.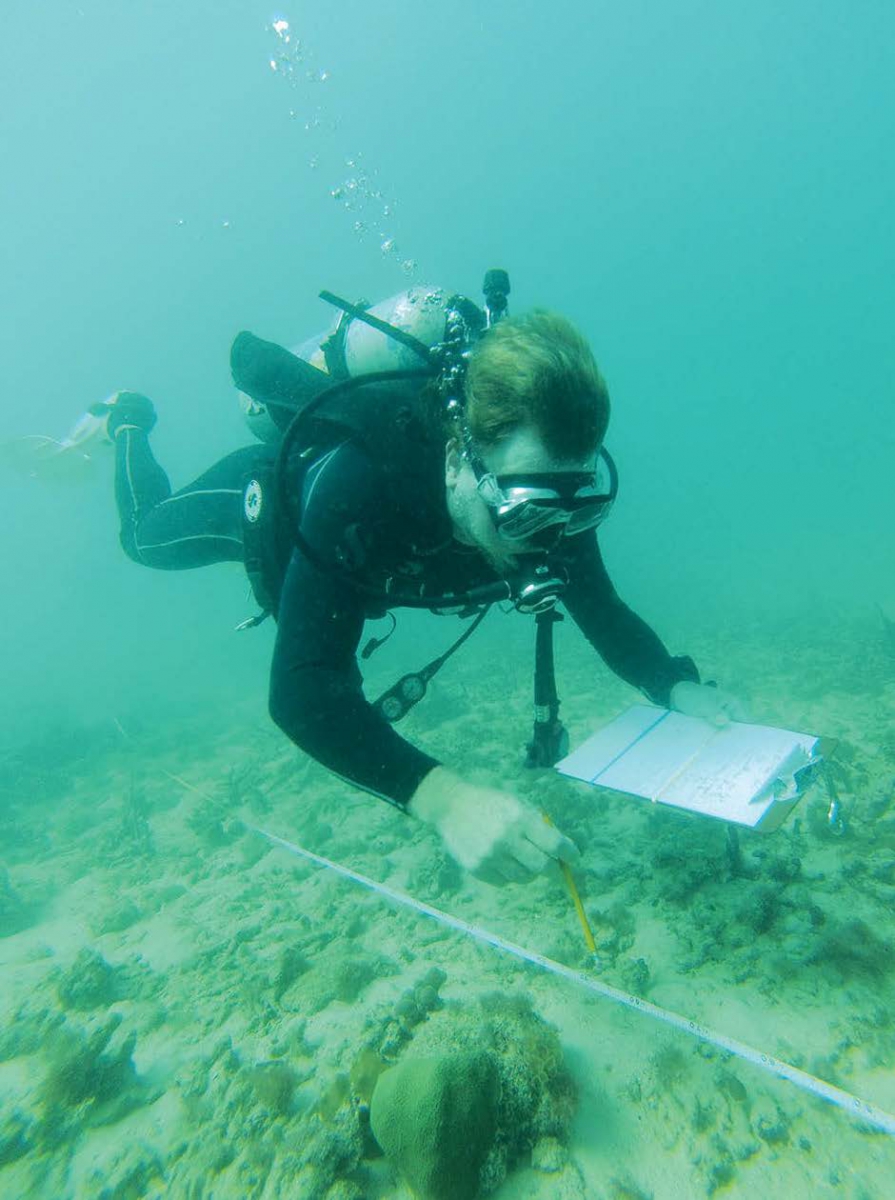 That is one of the reasons that the Global Coral Reef Monitoring Network (GCRMN) organized a technical atelier in Discovery Bay, Jamaica, April 17-26, 2016. Julien Chalifour, director of the scientific sector of the Réserve Naturelle de Saint-Martin, attended and met with scientists from the USA, Cuba, Venezuela, and Barbados, as well as Saba, Statia, Sint Maarten, and Saint Barth. They presented their monitoring techniques and pooled their common experiences and knowledge in the spirit of sharing. As a result, several presentations increased awareness of the actions outlined in the highly compatible protocol that has been in effect in Saint Martin since 2008. One of these activities, better estimating the transparency of the water thanks to a Secchi disk, has already been taken into consideration. The SPAW-RAC, co-organizer of the event, financed the trip for Julien Chalifour and Sébastien Gréaux, his counterpart at the Territorial Environmental Agency of Saint Barthélemy. This harmonization of methods, and the data produced, will contribute to improvement in the exchanges between the participants, as well as enhancing the global vision and overall condition of the coral reefs in the Caribbean, with an eye toward sustainable regional management.